An hour of play discovers more than a year of conversation.
– Anonymous
About Us
About Us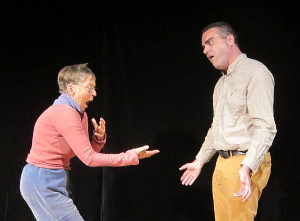 Oaktown Improv performs monthly improv shows, hosts a weekly improv jam, and teaches ongoing improv classes to students of all levels.
Oaktown Improv is passionate about long-form improv. We emphasize things like strong characters in everyday situations, normal people in extreme situations, and stories that involve characters on a journey of exploration, both outer and inner.
We teach that you don't have to be funny. The last thing an improvisor needs is the burden of being funny. "Humor is an ideal product of a good show", say TJ Jagodowski and David Pasquesi in their book Improvisation at the Speed of Life. Humor is a often a natural side-effect of human beings making unconventional choices on stage. It's more important to focus on the reality and the relationship of these human beings than it is to be comedic.
Improv has benefits that go beyond the stage and into normal life. These benefits include being more able to express yourself, being more at ease in groups of people, and helping to overcome fears of public speaking. Some even report the principles of improv help them be more successful in business! Because of this, Oaktown Improv is committed to teaching others the skill of improv, so they can discover their own joy and find the value of improv for themselves.
Weekly Improv Jam
Monthly Improv Show
Every Second Saturday 8pm
Next show: September 9, 2017
Offerings
Offerings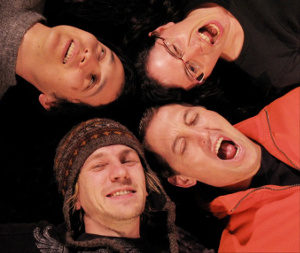 Weekly Improv Jam
Sundays 1pm – 3pm
Open to improvisors of all levels!
Monthly Improv Show
Every Second Saturday 8pm
We also have an open troupe jam before the show at 6:30pm. It is open to all, and you can stay and watch the show for free!
Beginning to Intermediate Improv Class
Ongoing on Sundays from 3pm to 5pm.
Drop-ins welcome.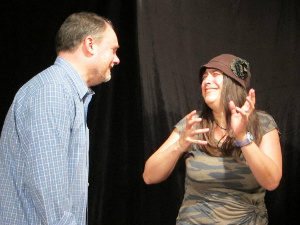 Intermediate to Advanced Improv Class
Ongoing on Wednesdays from 8pm to 10pm.
Drop-ins welcome.
Cost
Sunday Jam: $10
Open Troupe Jam: general admission $10 (includes show!)
Show: general admission $10, students $5.
Class drop-in: $20
Location
All of our events take place at the Temescal Art Center, 511 48th St. (at Telegraph Ave.), Oakland, CA.
Discovery is a quest to uncover what is already there.
– TJ & Dave
Coaches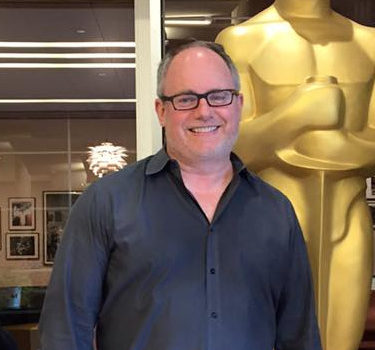 Andrew Pearce
Andrew studied and performed in the Calgary improv scene for eight years under Keith Johnstone at Loose Moose Theatre. There he helped form a number of comedy troupes including Late Night Comedy with future members of Kids In The Hall, and The Seventh Funniest Comedy Show in the World. He subsequently moved to Toronto where he continued study at Second City and short stints with the Committee in San Francisco. In Toronto, Pearce performed improv, sketch, stand-up, and most notably formed Fred's Bicycle Repair Shop which performed sketches written via improv at over 400 shows, including a 1999 CBC TV special. Andrew teaches a character motivation-driven approach to improvizational theater, informed by both Keith Johnstone's and Mick Napier's approaches.
Andrew Pearce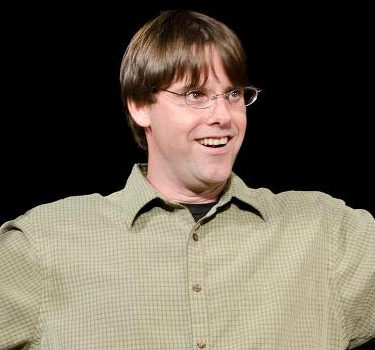 Michael Davenport
Michael teaches and performs Chicago-style long form improvisational theater, focusing on creating strong characters, deep connections between scene partners, and scenes that are funny and moving.Michael studied and performed in the Chicago improv scene for ten years, including performances at Second City, the Annoyance Theater, Improv Olympic and the Playground. A highlight of that time was putting together an improv troupe called Melange that performed for six weeks at Second City. His greatest improvisation influence is Mick Napier, founder of the Annoyance Theater and director at Second City, with whom he studied for four years. He has also studied Meisner acting technique with Kathy Scambiatterra at The Artistic Home in Chicago, and has studied bringing physicality to scripted work with James Wagner at Berkeley Rep School of Theatre.
Michael Davenport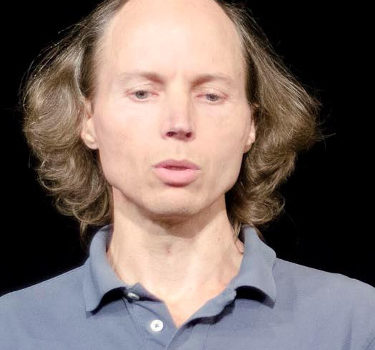 Ben Yates
Ben began improvising in 1993. He has performed with various groups in the Bay Area, including The Clean Comedy Company, Pan Theater, BATS Sunday Players, Trapped in a Rumor, and his own Zen Improv. Ben feels at home playing with Oaktown Improv, with its open and supportive long-form style. About improv, Ben says, "This really is the most fun you can have with your clothes on." When it comes to teaching, Ben believes in always returning to a foundation of human truth and emotional honesty.
Ben Yates
The teeny weeniest emotional discovery that's real beats the hell out of the biggest one that's phony.
– Del Close